​6/9/2017 - Huxley Transformation Phase B
The granite veneer has begun to be installed along the radial walls at the Huxley/Eaton intersection. Seat wall foundations have been poured around Glay Field. This will be a great place to sit and watch the Friars.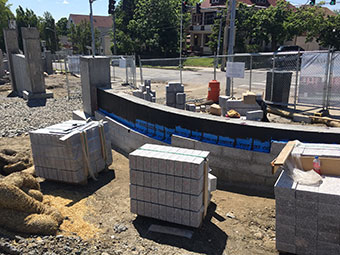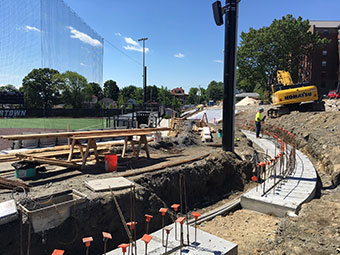 Looking north between Guzman and Glay Field the old Huxley Ave is no longer recognizable. The old Guzman hill is no longer. Looking forward to an improved walk up hill come September​​​​.