Science Complex New Pics- August 17, 2018
An active learning classroom on the third floor takes advantage of natural light while giving professors and students flexibility to move tables and seats into groups as needed.

A 48-seat tiered lecture hall has plenty of space for lecture and collaboration with a fully writable surface on the front wall, and writable glass panels on the back wall.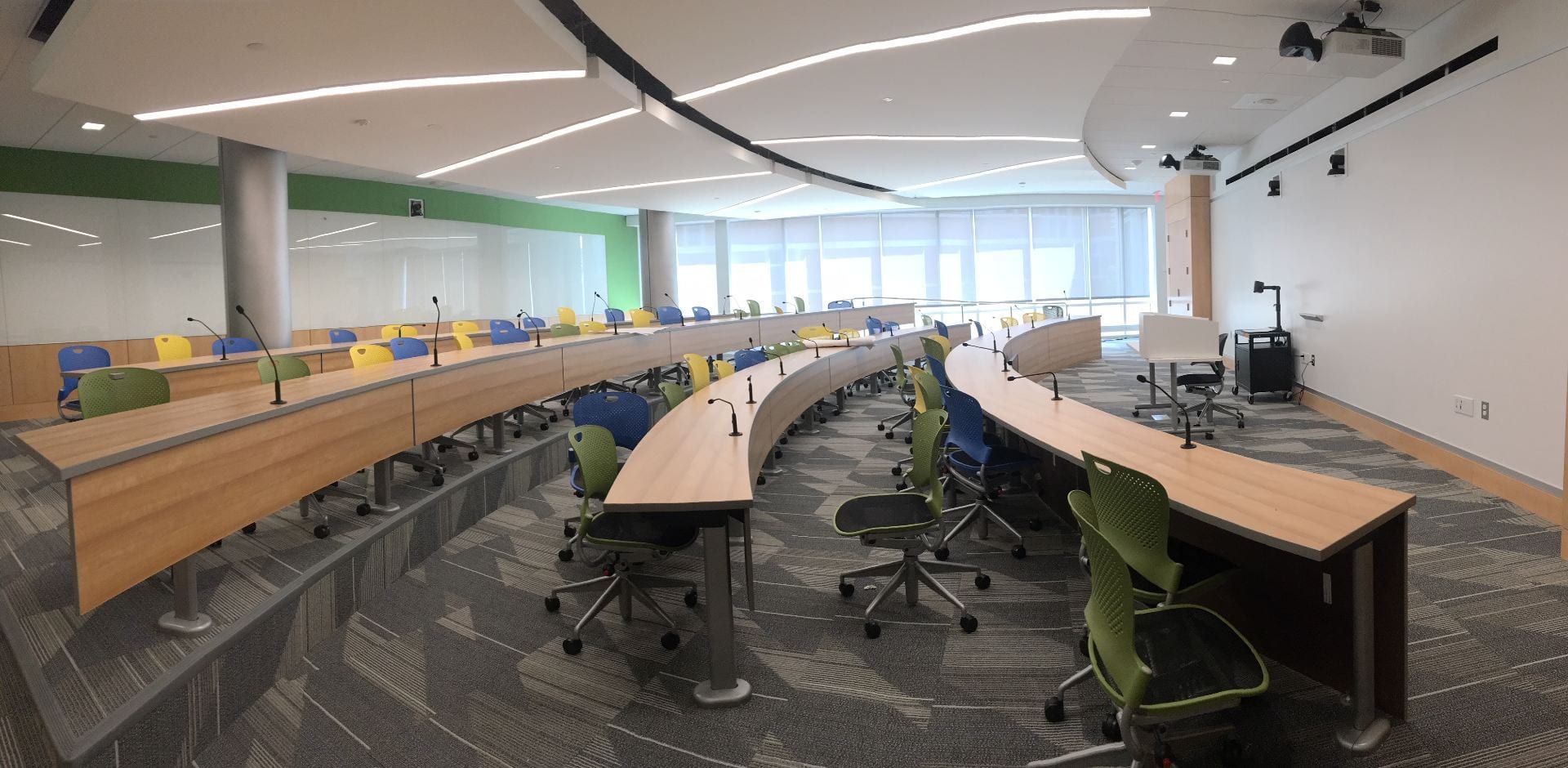 The second floor student commons allow for students to study, work in groups, and take in views of the quad and the Ruane Center.

Chemistry labs are complete with writable projector walls.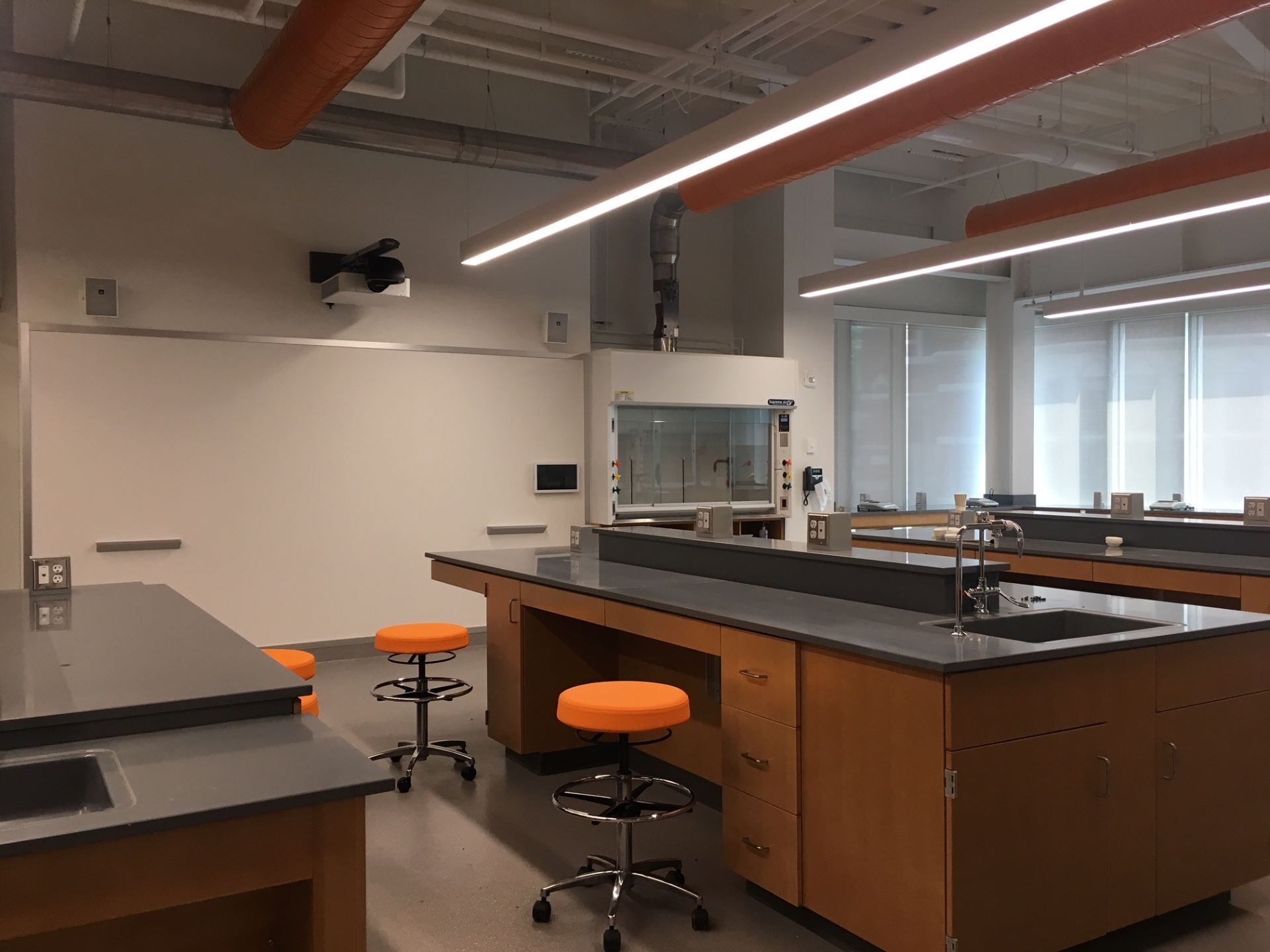 Running from the lower level through the third floor the main stair shows off a glass feature wall.