Construction Zone Notification (Moore Hall and Feinstein)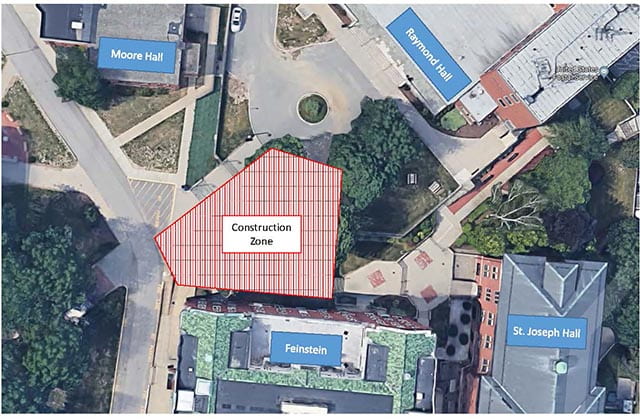 For your awareness, a project commenced 8/1/2019 to reconstruct the stairs and sidewalks from Chapel Drive (between Moore Hall and Feinstein) down to Raymond Hall.  Half of the current stairs will remain open for pedestrian use (the half closest to Moore Hall), while the new construction  takes place.  Attached is an approximate overview of the construction area.  Fencing has been placed to keep pedestrians out of the work zone.  Once the new stairs and sidewalks are constructed, we will adjust the construction area and fencing to allow for the removal of the remaining portion of current stairs.  Another notice will be sent out when the switch over occurs.
Total duration for the work is expected to be approximately 3 weeks.
Please use caution in the area and thank you for your support and patience.
Andrew J. Sullivan
Executive Director, Physical Plant