Construction Alerts
Project Parking Updates
Please refer to the campus map below that will identify the corresponding "letter" to the area being addressed.
Continuing until further notice the portion of the "ring road" (A) from the library parking lot south of the Ruane Center will be closed to through traffic.
Parking along that portion of the roadway from Harkins Drive to the construction gate (B) will be reserved for Admission/Visitor parking only.  Faculty/Staff that have been utilizing those spaces will be asked to consider parking in alternate Faculty/Staff lots and the two parking garages (Lennon/Anderson).  In addition, there will be limited parking around Harkins Hall as there will be an additional ten spaces reserved behind Harkins Hall (C) for Admission/Visitor parking.  Once again, we are asking those displaced to consider parking in one of the two garages on campus.  The spaces behind Harkins Hall will be clearly marked.
Also, as construction progresses on the Ruane Friar Development Center, parking in the Wardlaw/Cumberland Lot (D), will be diminished by approximately 45 spaces.  As a result of the property acquisitions, 100 spaces for faculty/staff use were able to be retained.  Entrance to that lot will be from Wardlaw Ave. and exiting will be through the new gate onto Lucille St.  Please note that the Wardlaw entrance to that lot is ONE WAY "in" as the Lucille St. exit is ONE WAY "out."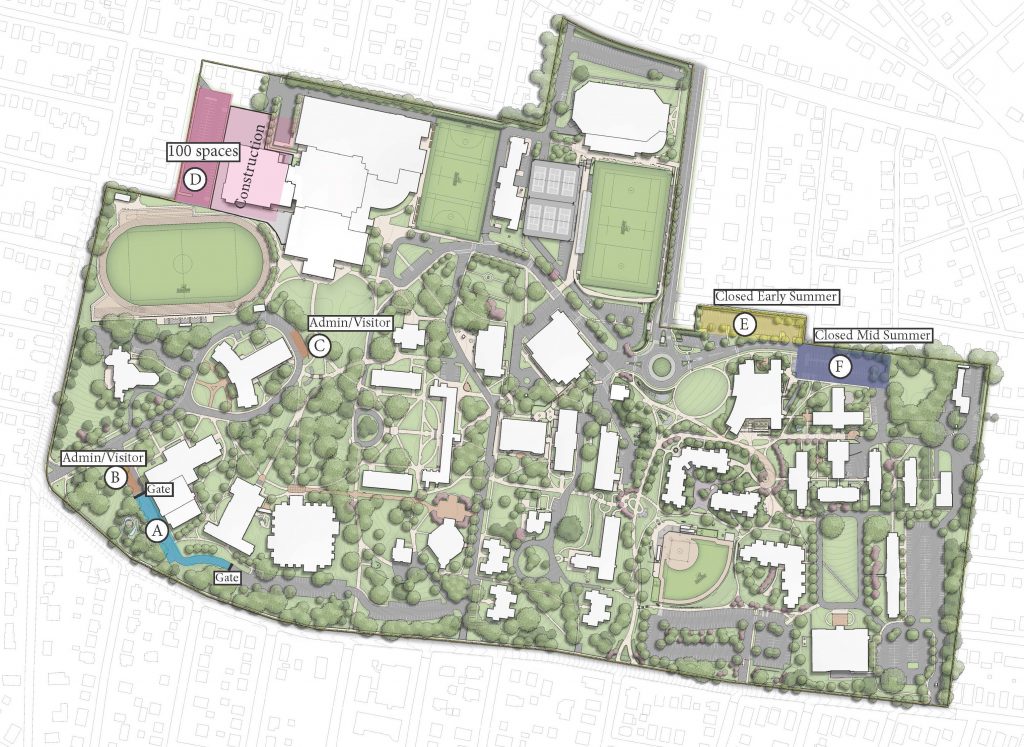 ---