Construction Alerts
Parking Changes Effective July 17, 2017
7/13/2017 – Beginning Monday, July 17th , the parking lot north of Hunt-Cavanagh (behind the Ryan Center) will be temporarily closed for construction. Faculty and staff parking will be relocated to the newly completed Ventura lot, adjacent to the Hunt-Cav lot.
Science Complex and newHickey Addition
​​Workers are installing the insulation and exterior curtain-wall system on the science complex.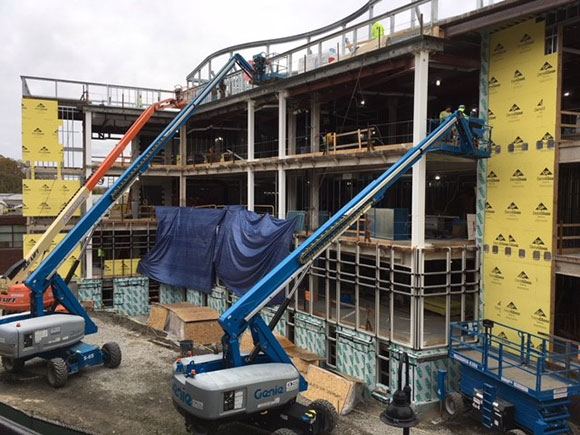 ​​The Hickey addition will be the home for the new chemical storage facility, the emergency control center for the complex fire alarm systems and the roof will act as the observatory for the Physic Department's telescopes.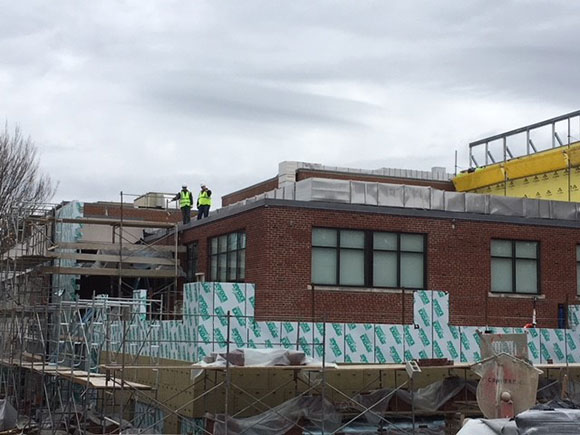 ---