Glay Field Relocation
10/15/2015- All the turf is in, netting is going up. Glay Field nears its completion. Go Friars!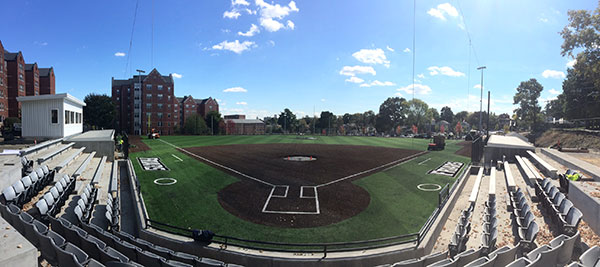 ---
Mid turf install, up close and personal with the Friar head – an impressive 36′ wide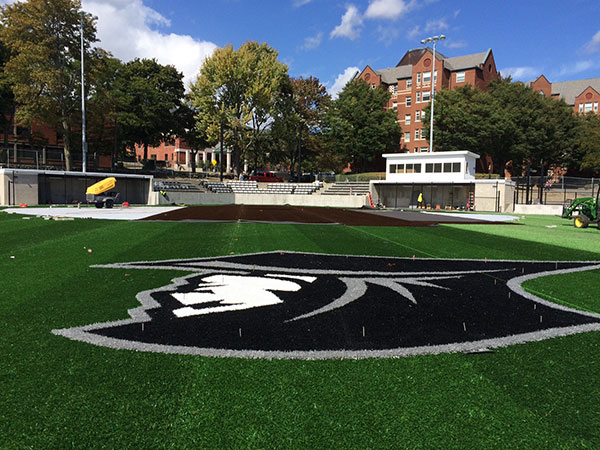 ---
The third base bullpen is underway. Next up, a clay pitcher's mound.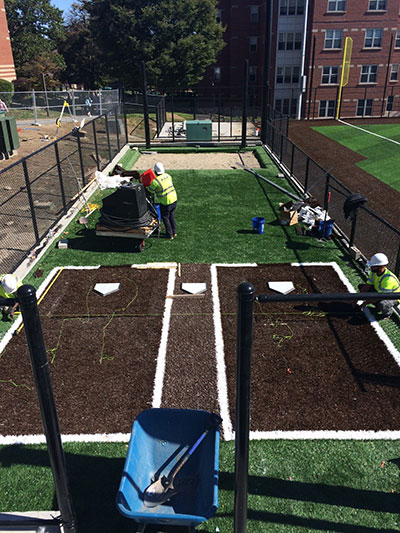 ---
9/1/2015 – Pitching mound is formed and workers ensure the lip of the pitching mound is level.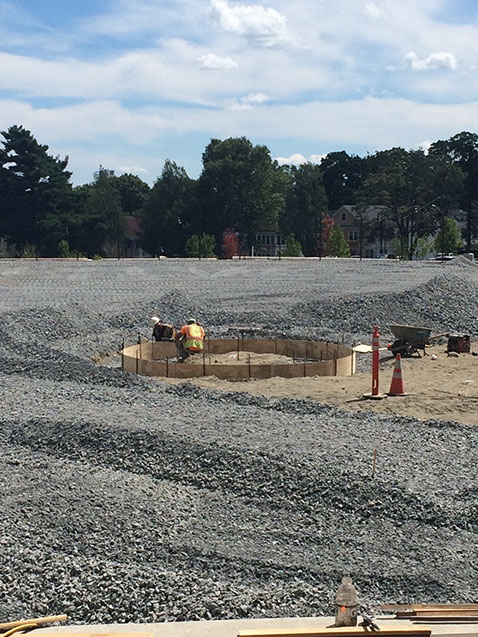 ---
The Friar's home dugout is in the works.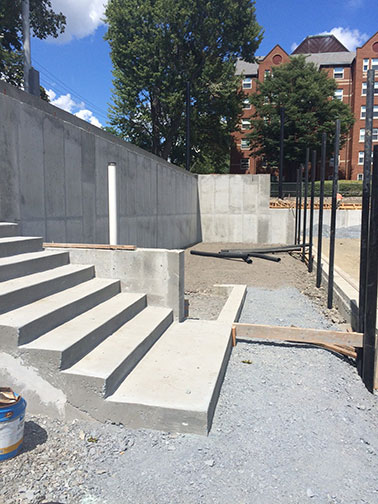 ---
7/21/2015