Campus Transformation
On the cusp of its second century, Providence College is evolving in ways that would have been difficult to imagine even just a few years ago.  Now at the forefront is a once-in-a-generation opportunity known as the Campus Transformation Project. Triggered by the College's 2013 purchase of most of Huxley Avenue from the City of Providence, Campus Transformation will result in a "once in a generation" landscape and land-use master plan that will address the functional and aesthetic attributes of the campus.  The plan will result in a unified campus, no longer bisected by a busy city street, with improved ways to move throughout the community for both pedestrians and drivers.
The Campus Transformation Project consists of 5 Phases that will involve various projects spanning multiple fiscal years.  With the approval of a new Campus Landscape and Land Use Plan in February 2015, Phase 1 projects have been completed.  Phase II projects are now underway.
The Campus Transformation Project is meant to be grass-roots and community oriented.  Input from every constituent group is critical to devising the best plan and executing it in a way that will ensure a superb result. This web page will serve as the informational and communication hub for the associated planning process. Please visit this site regularly, and keep a lookout for ongoing communications relative to community surveys and project updates that will be posted here.
Updates
Huxley Avenue Campus Transformation Phase B
​​Looking eastward, the new walks down toward Glay Field, Bedford, and Davis now offer some great views of the downtown skyline and Friars softball field.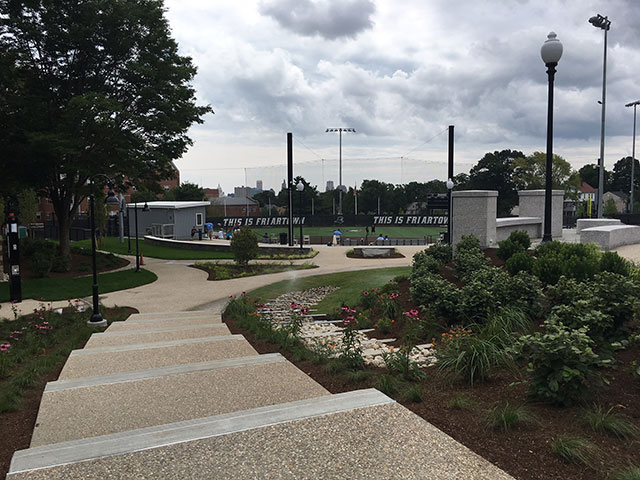 Boulder walls and new stairs now break up the Guzman hill.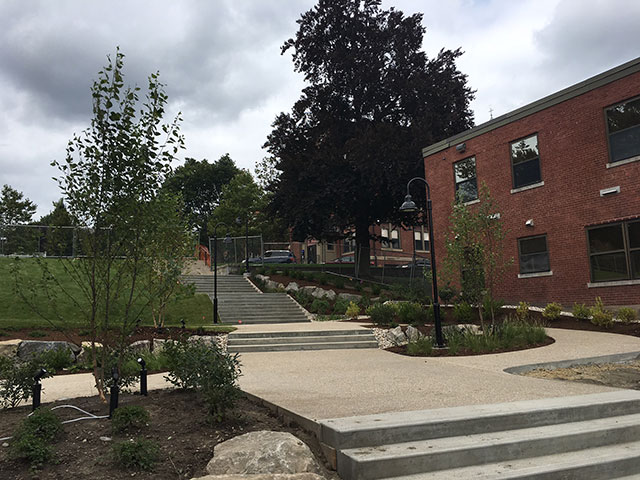 ---
Granite veneer install on the overlook has begun
Workers are putting on the granite veneer to the back radial walls of the overlook.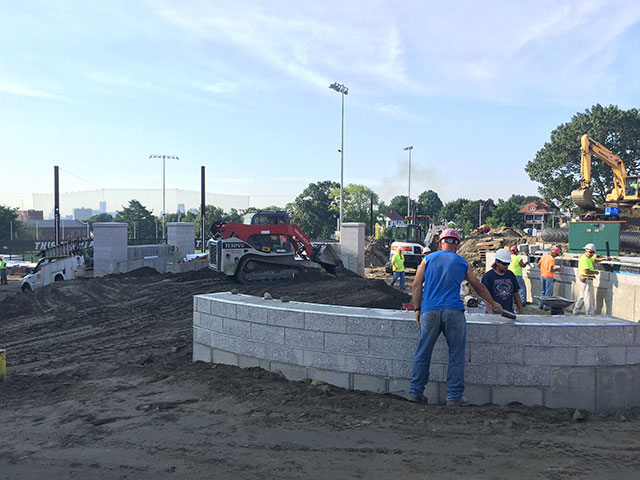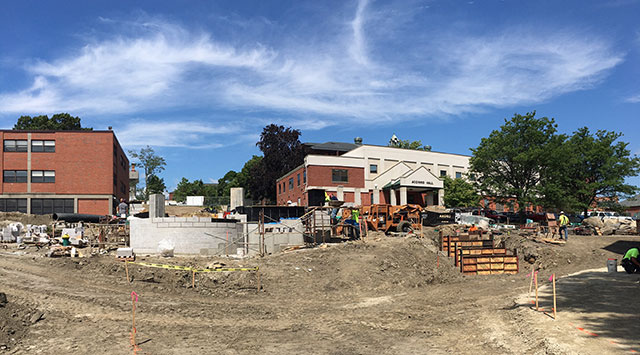 ---
Foundations for the Overlook have been poured and are awaiting finish work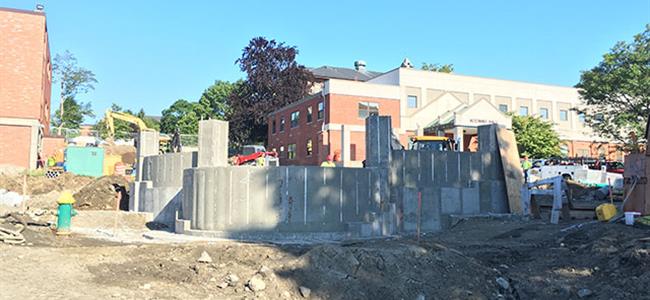 ---
Huxley Transformation Phase B
---
Huxley Transformation Phase B
The granite veneer has begun to be installed along the radial walls at the Huxley/Eaton intersection. Seat wall foundations have been poured around Glay Field. This will be a great place to sit and watch the Friars.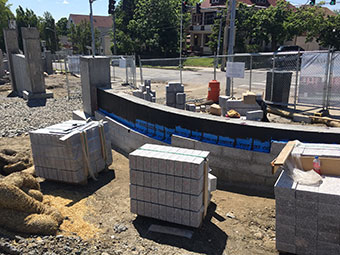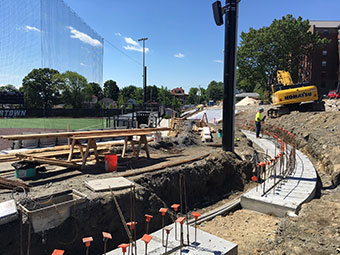 Looking north between Guzman and Glay Field the old Huxley Ave is no longer recognizable. The old Guzman hill is no longer. Looking forward to an improved walk up hill come September​​​​.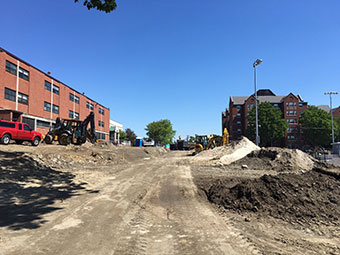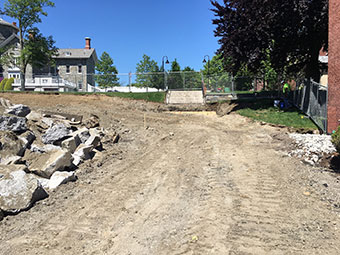 ---