Site Home
>
The Ruane Center for the Humanities
The Ruane Center for the Humanities
News and Updates
Summer  Projects 2014
Academic Affairs makes new space available in Ruane Center
The Innovation and Creativity Suite, LL49 in the Ruane Center is intended as a getaway or retreat space where groups of faculty, students, and staff can come together to think about, discuss, plan, and innovate in a collaborative environment.
The Suite is divided into two areas.  The lounge area includes soft seating, two computer stations, a printer, and a white board.  The meeting area serves as a functional meeting space with six-person tables that may be brought together to create a group workspace.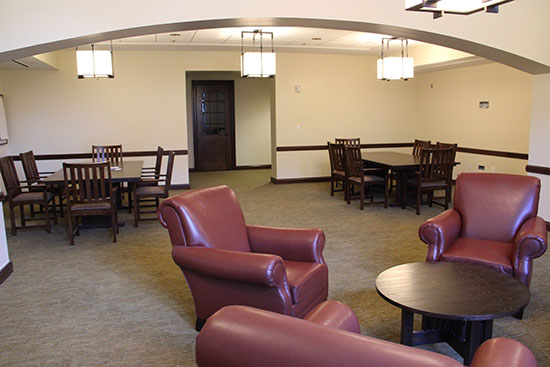 ---
12/2/2013 – Ruane Center for the Humanities acknowledged for outstanding design from American School and University architectural portfolio.
---
11/14/2013
View the time lapse video of the Ruane Center for the Humanities construction.
---
10/11/2013
Providence Journal article on the Ruane Center for the Humanities.
---
10/5/2013 – The Ruane Center Dedication
A Ceremony for the Ages.
---
10/3/2013 – Ruane Center for Humanities dedication scheduled for October 5, 2013.
---
8/27/2013 – St. Thomas Aquinas arrives on campus
Dedication ceremony scheduled for October 5 during St. Dominic Weekend.
---
8/21/2013 – View some of the artwork that has been added to the Ruane Center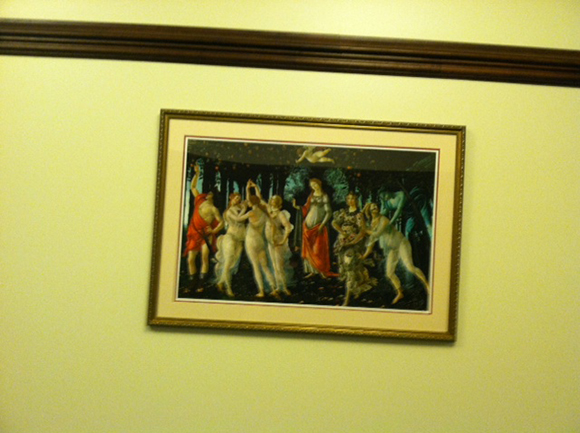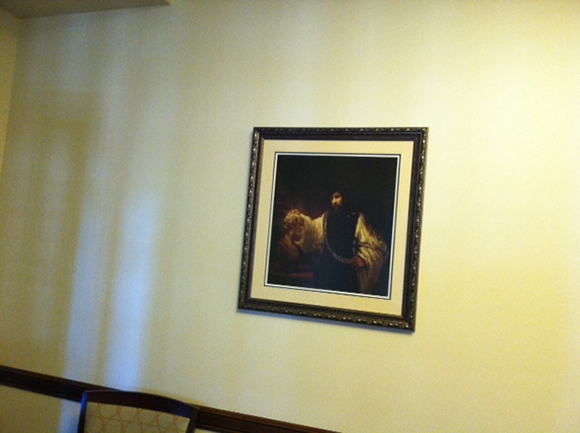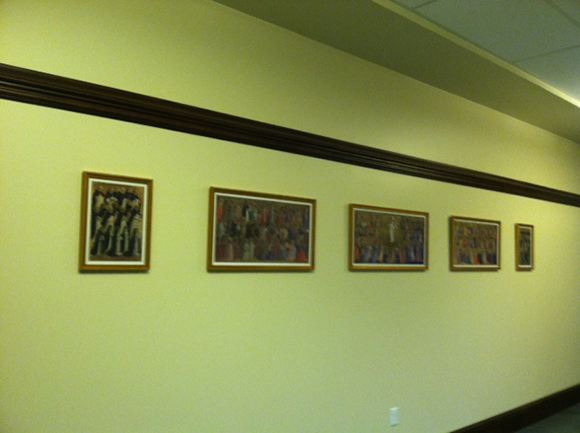 ---
8/22/2013 – Sylvia Nicolas delivers the completed St. Thomas Aquinas statue for the Ruane Center for the Humanities
The statue was placed in the garden on Wednesday, 8/21/2013.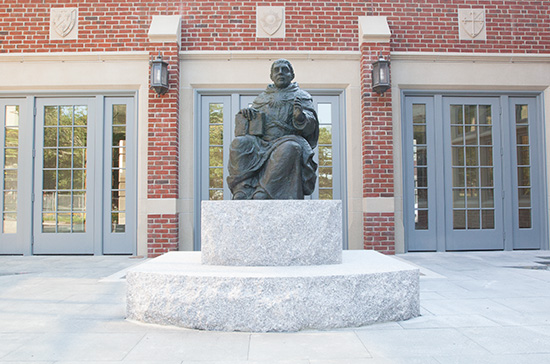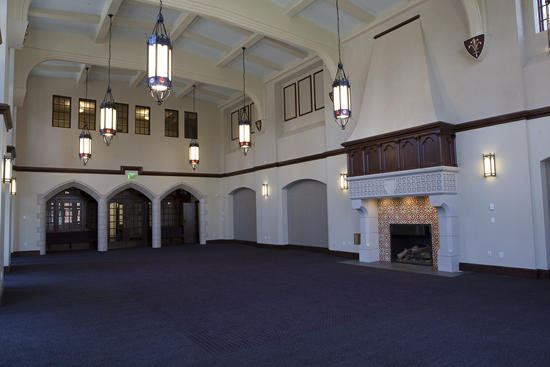 ---
8/1/2013 – Completed Great Room Pics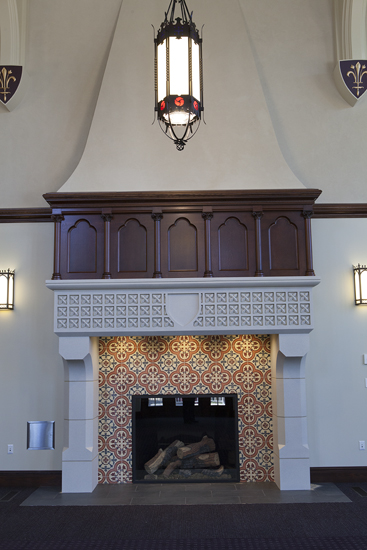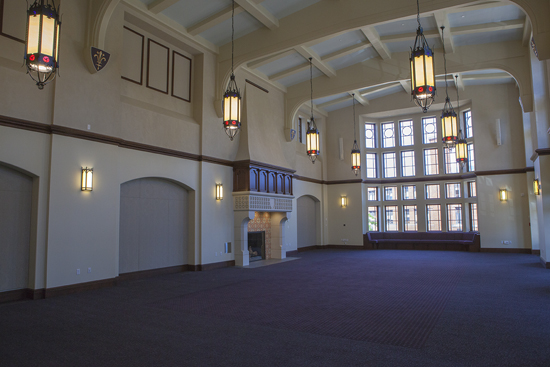 ---
6/19/2013 – Interior pictures of the first and second floors of the Ruane Center
First floor hallways and class/lecture rooms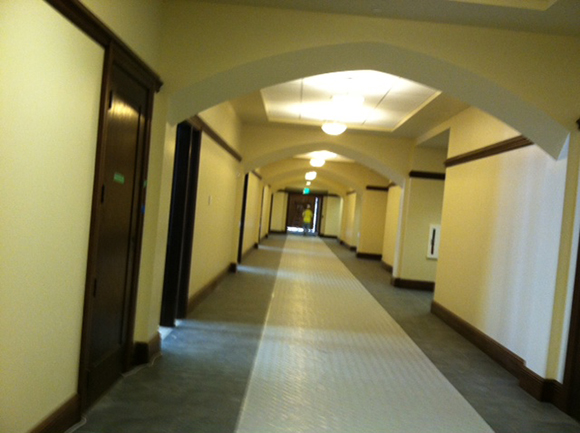 120 Seat Lecture Hall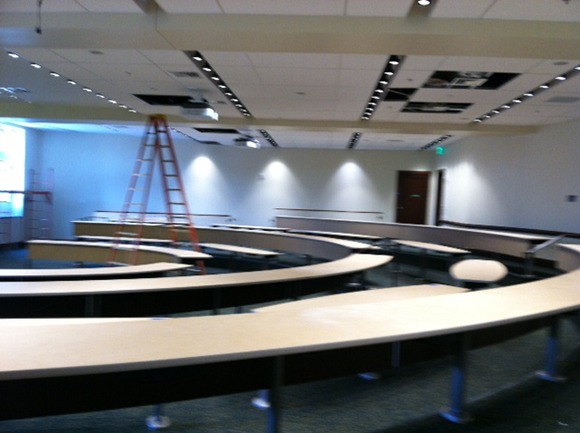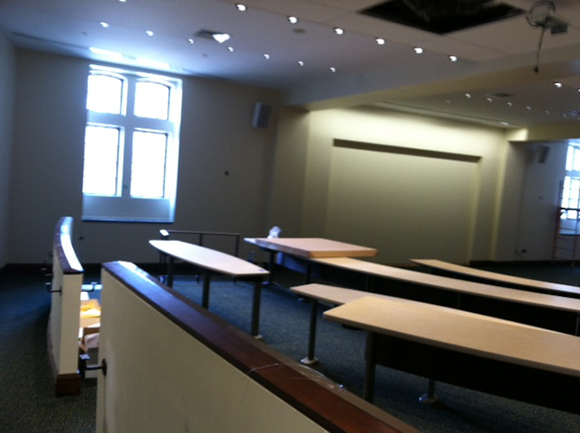 Classroom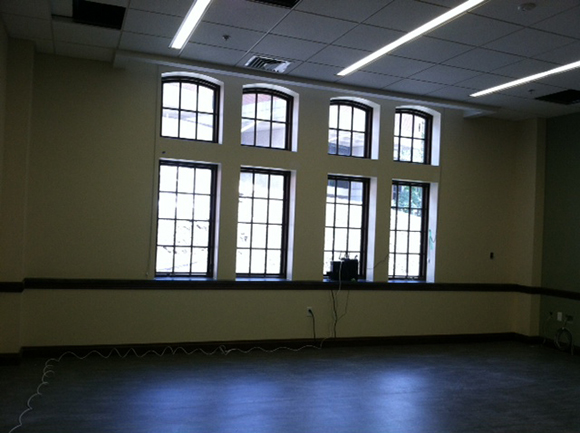 Second floor stairwell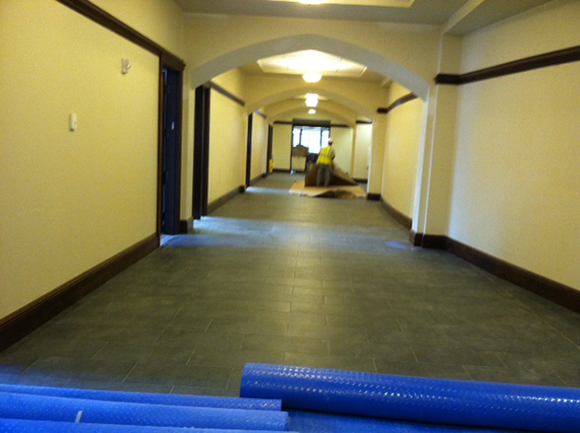 One of the second floor main hallways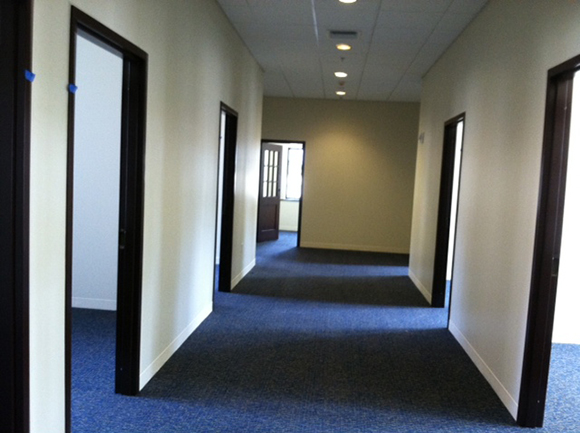 Large lecture room on second floor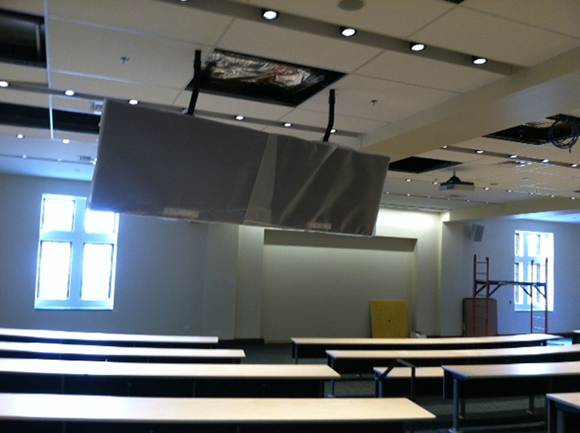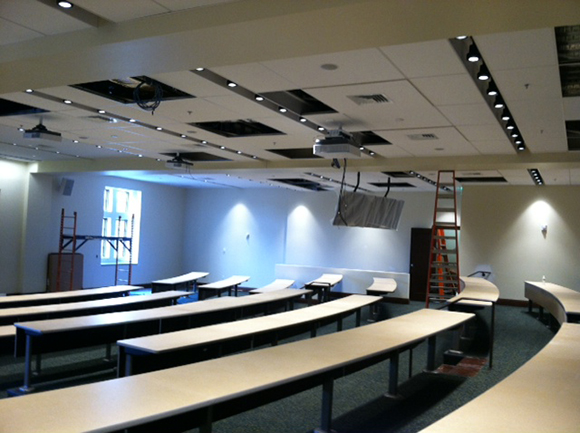 60 seat flexible seating/table lecture room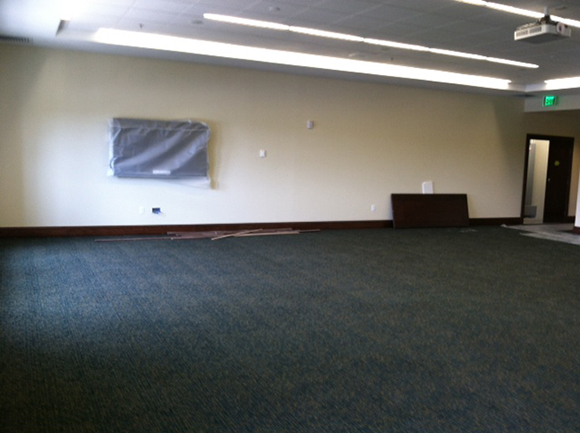 ---
6/19/2013 New exterior pictures of the Ruane Center
Tower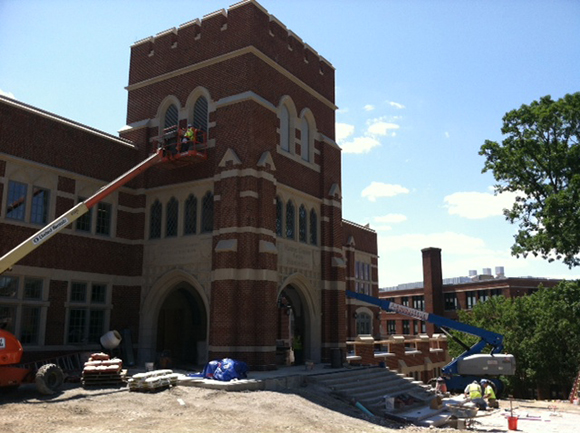 Eaton Street side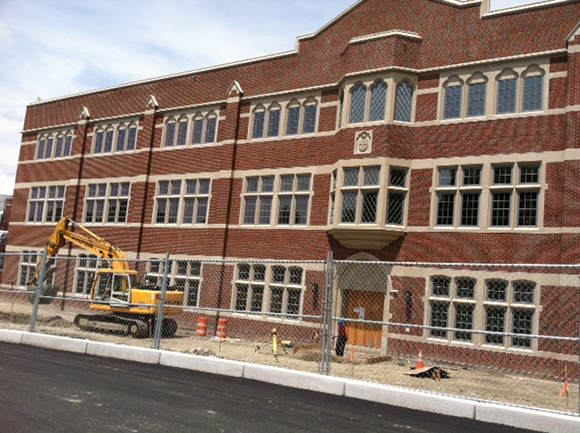 Library connector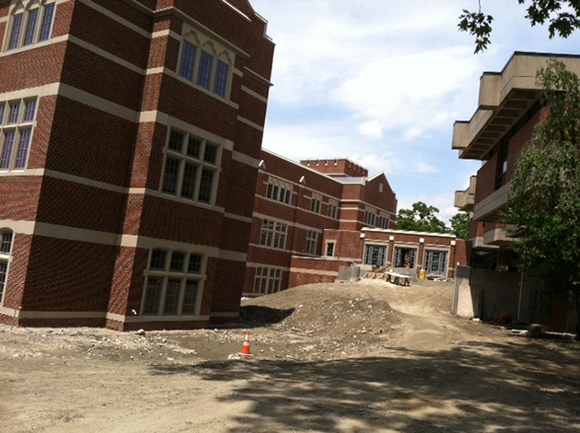 ---
4/25/2013 – Ruane Center for the Humanities is taking shape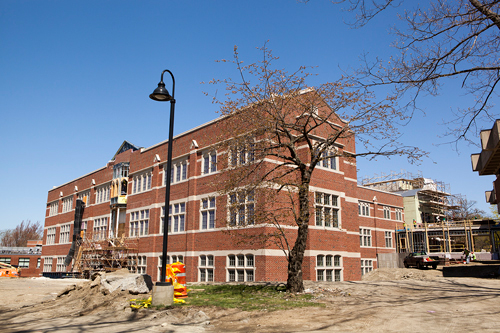 Seal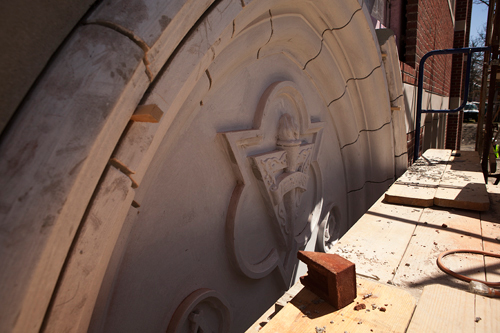 Library Connector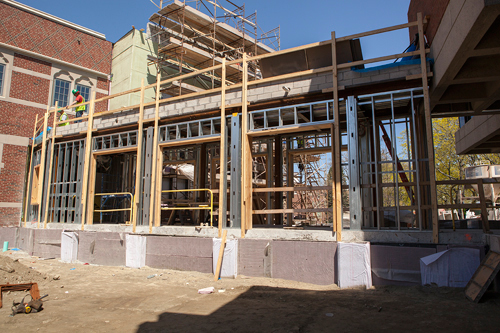 Hallway