Summer Projects 2015
Major project kickoffs, technology and infrastructure upgrades . . .
9/2/2015 – Roof Replacements (Aquinas, Mal Brown, DiTraglia Halls)
This summer the original (1939) copper roof and gutter system were replaced with a new copper roof. This project involved six months of design and engineering. The demolition and construction of the new roof was completed in 14 weeks. The new life expectancy of this roof is between 80 and 100 years.
The College also replaced the roof on two of the oldest apartment buildings on campus; Mal Brown and DiTraglia Halls.  The old asphalt shingled roofs were replaced with metal seamed roofs, These new roofs have a life expectancy of 30 years.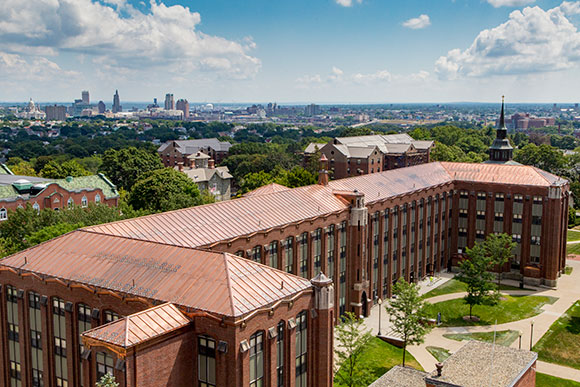 ---
8/19/2015 – Tech Additions to Slavin
The Information Technology Department, working in partnership with Student Congress and Student Affairs, have added technology stations to Slavin Center.  On the main level, we've installed a public computer station equipped with 4 Mac computers and additional work space for personal computers.
On the lower level of Slavin, next to the Dunkin Donuts, a mobile device quick-charge station has been installed.  Also on the lower level adjacent to the Santander bank branch a mobile device charge locker.  Both device charging stations have been placed on emergency power and will remain operational during an electrical outage.
---
8/18/2015 – Information Technology Completes Phase 2 of the Residence Hall Wireless Upgrade.
Phase 2 of 3 of the Residence Hall wireless upgrade consisting of both a wireless infrastructure upgrade, as well as expansion upon offered wireless services has been successfully completed. Approximately 250 new wireless access points were deployed to augment the existing infrastructure, as well as all supporting wiring being upgraded to Category 6A, providing increases in both speed and density of wireless coverage in the following Residence Halls: McVinney Hall, Suites Hall, and Davis Hall.
WIFI services offered include secure mobile device WIFI configuration (BYOD), guest WIFI access, and dedicated support of student consumer devices such as smart TV's, game consoles, and set top boxes.
PC-Secure: QuickConnect now enables students, faculty and staff, with valid network accounts, to pre-configure and test their mobile devices. This facilitates and ensures they are able to attach to the College's encrypted and authenticated WIFI network, before they even arrive on campus.
PC-WIFI: Secure guest WIFI access is now handled in one of two ways. Individual guests can gain access through a sponsor, and every member of the College community who has a valid network account qualifies as a sponsor. This type of guest access expires 24 hours from the time the automated access is granted. Guests visiting for an official event, conference, or any type of extended stay can also have a unique temporary account created by the PC Helpdesk, which will be enabled for a specified about of time.
PC-Devices: A separate WIFI network segment has been created for devices that do not support WPA Enterprise wireless networks such as game consoles and set top boxes (Apple TV, Roku, etc.), but still require internet connectivity only. Each of these devices must be centrally registered and enabled by the PC Helpdesk.
Phase 2 also included the introduction of a new active/active redundant but unique internet service provider connection to campus. This provides the ability to support twice the amount of internet traffic then previously available, while ensuring automated failover support in the event of a single ISP failure.
The planning for final Phase (3 of 3) has already begun, with implementation commencing in the spring of 2016 to Bedford Hall, Cunningham Hall, DiTraglia Hall, Mal Brown Hall, Fennell Hall, and Raymond Hall.
---
Aquinas Code Upgrades Project
In keeping with  RI Life Safety Code (RILSC), RI Fire Safety Code (RIFC), and Americans with Disabilities Act Accessibility Guidelines (ADAAG), the College created three new handicapped access points in Aquinas Hall.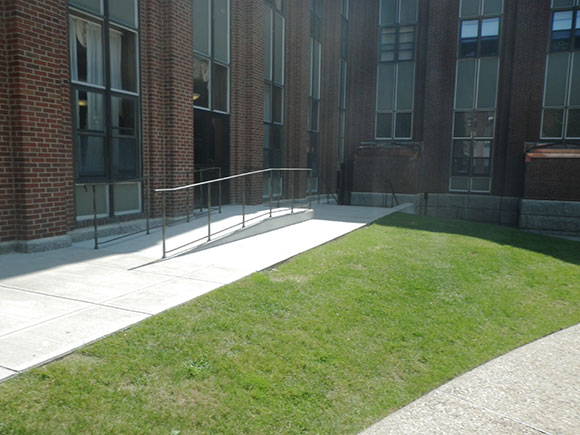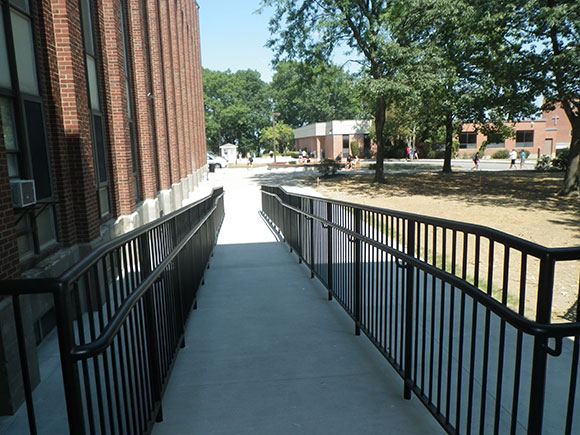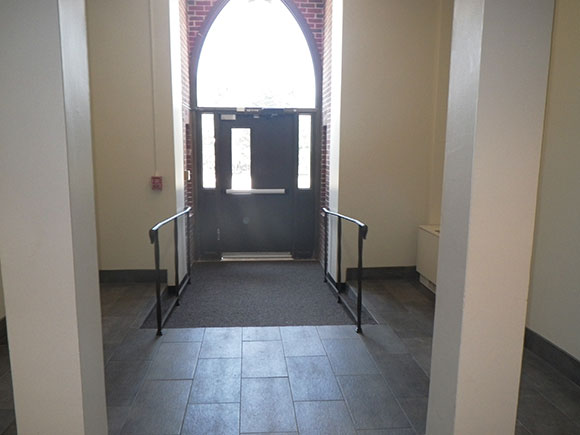 ---
7-31-2015
Glay field and new parking area are moving along.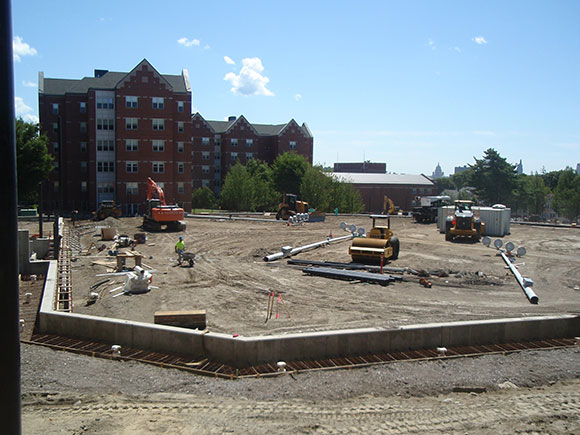 ---
5-29-2015- Immediately following commencement, roof replacement work began on Aquinas Hall, DiTraglia Hall and Mal Brown Hall and will continue through the summer for completion before the return of students in the fall.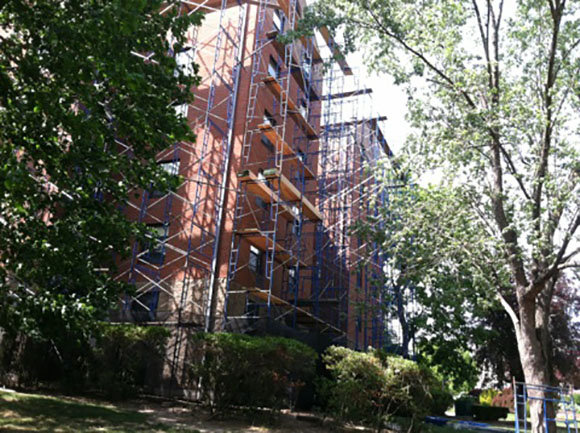 ---
5-29-2015 – Demo of the old softball field has begun to make way for new softball field and parking area.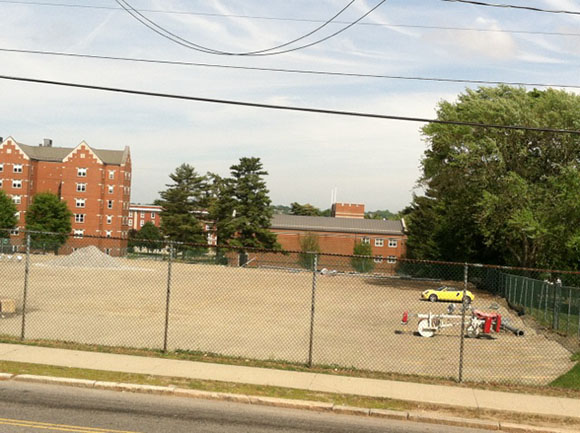 ---
4-10-2015 – Summer projects are underway!
Work on Glay field has begun.  As part of the construction of a new parking structure/tennis deck and new playing fields, contractors are preparing Glay Field for temporary parking and a new softball field. The temporary parking lot will help to accommodate any student parking disruption during construction.
---
Come back soon for a complete list of summer projects, descriptions, and start/completion dates.