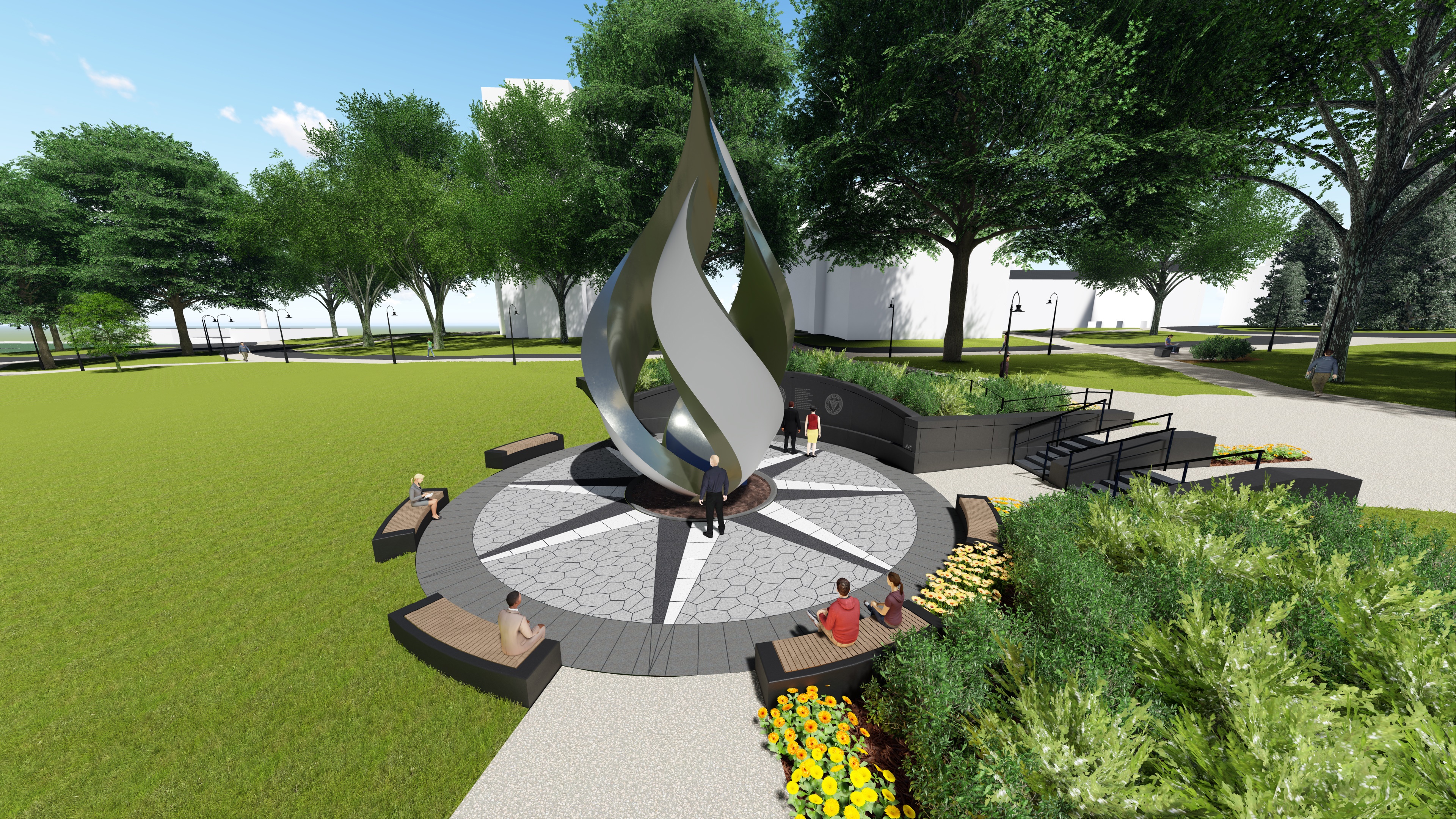 Calabria Plaza
Calabria Plaza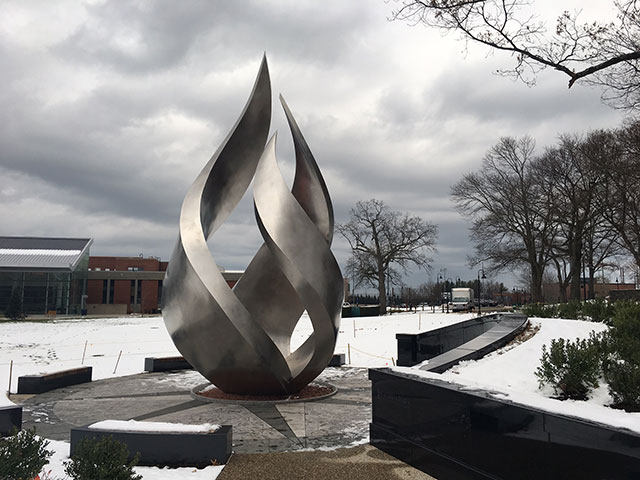 ---
The benches have been installed
The benches have been installed and granite is now being installed along the interior of the plaza.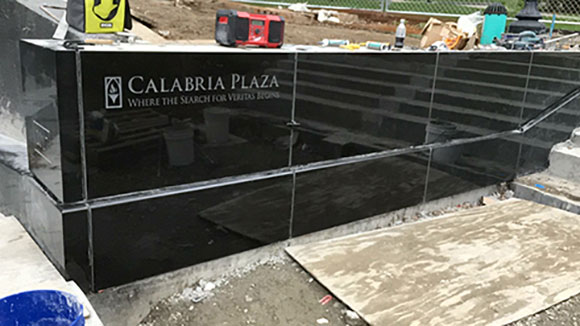 ---
The Calabria torch has been delivered and set in place
Contractors are now working to place electrical lines for uplighting of the sculpture as well as placing the steel grid for the glass stone that will surround the torch.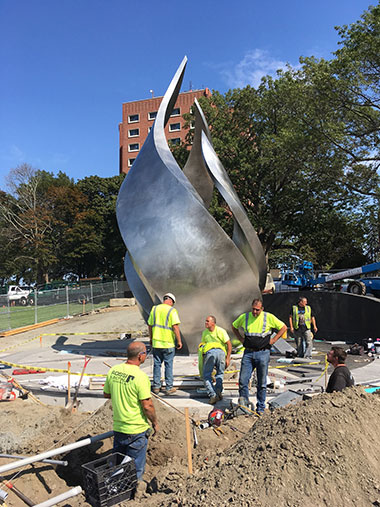 ---
Teams remove forms on the Calabria Torch wall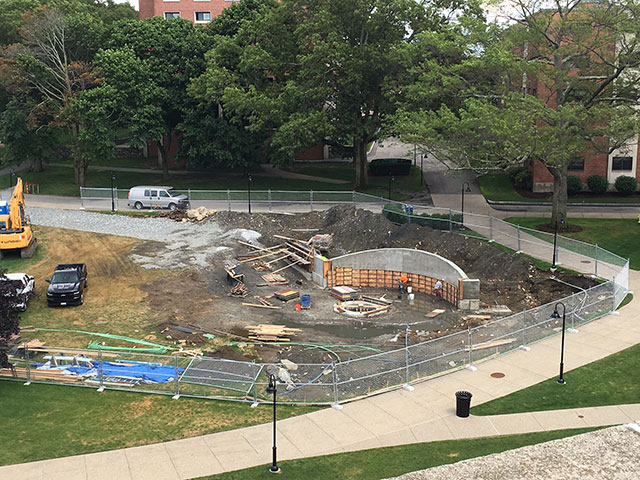 ---
Excavation of the site has begun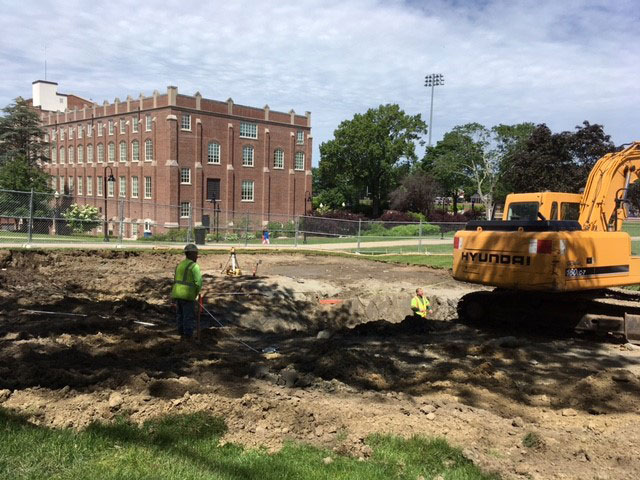 ---
Construction of the sculpture is currently underway
Design and engineering of the Calabria Plaza is complete. The construction of the plaza will begin within the next two weeks. ​
---