Classroom Enhancements
Outdoor Classroom along Eaton Street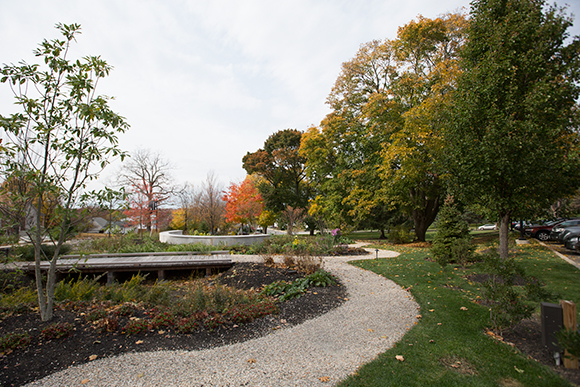 ---
Outdoor Classroom behind Harkins Hall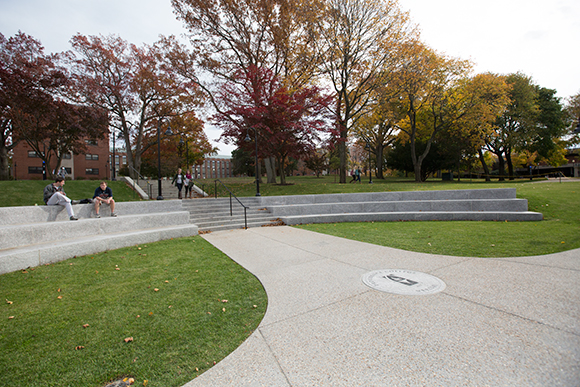 ---
Pictures of our students using the new outdoor pedagogical spaces
The Department of Art and Art History provided these pictures of our students using the new outdoor pedagogical spaces on campus. The new sundial in the Arts District seems to be a popular classroom space.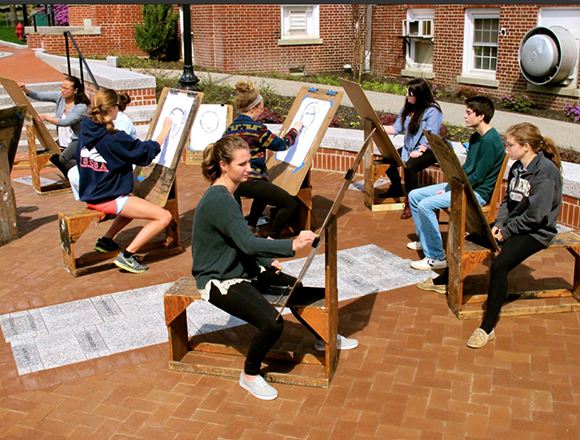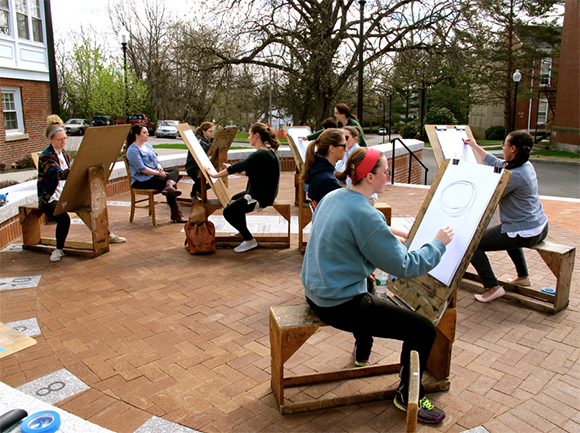 ---
The New Arts Theatre classroom in Guzman Hall
The New Arts Theatre classroom in Guzman Hall was designed and built to meet the special requirements involved in teaching the visual arts. This 105 seat classroom will be used for Art History survey classes, campus film showings, lectures/presentations and other events. The classroom contains a very large projection screen and new technologies (from 25 Live) including Apple TV, Blue Ray, computer projection, Crestron control, document camera, DVD VHS playback, laptop ready, CD playback screen and much more.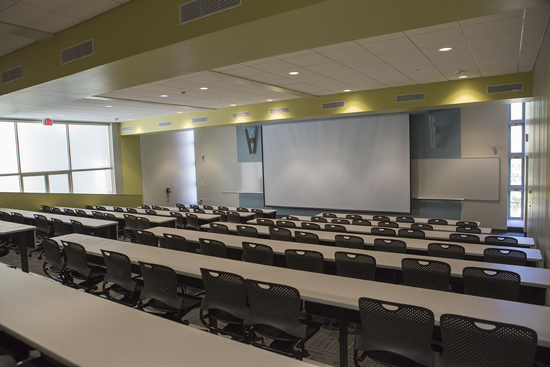 ---
New art garden behind Hunt-Cavanagh
New Outdoor Classrooms​​ Enhance Teaching, Learning.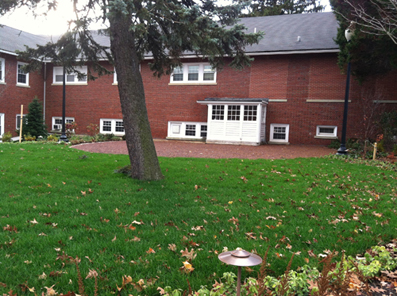 ---
A new outside seating area has been constructed behind Aquinas Hall
This new space can be used as an outdoor classroom.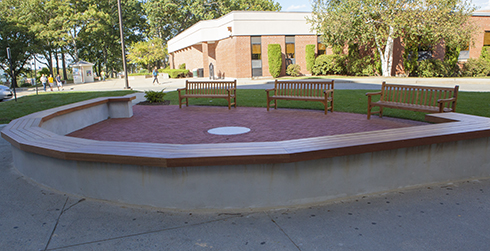 ---