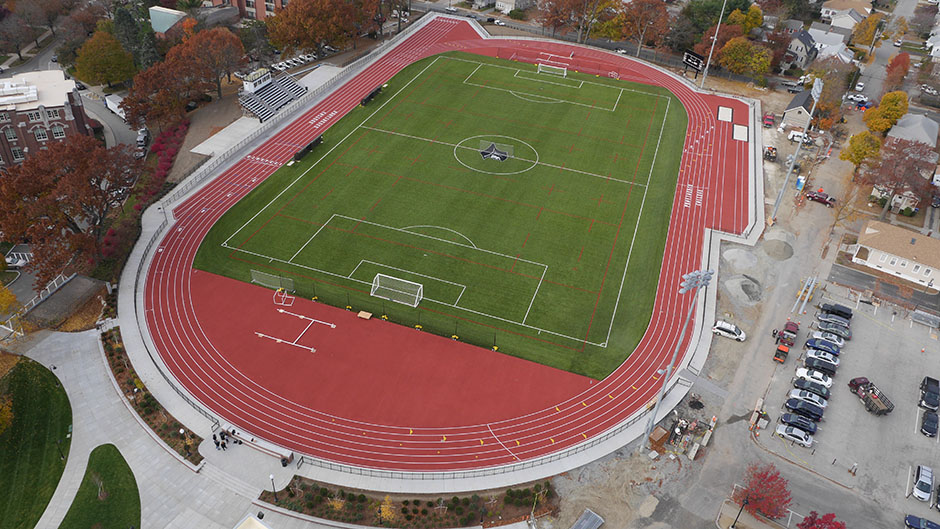 Site Home
>
Ray Treacy Track and Hendricken Field
Ray Treacy Track and Hendricken Field
News and Updates:
11/14/2013 – Lighting is being installed
---
10/17/2013 – Track is installed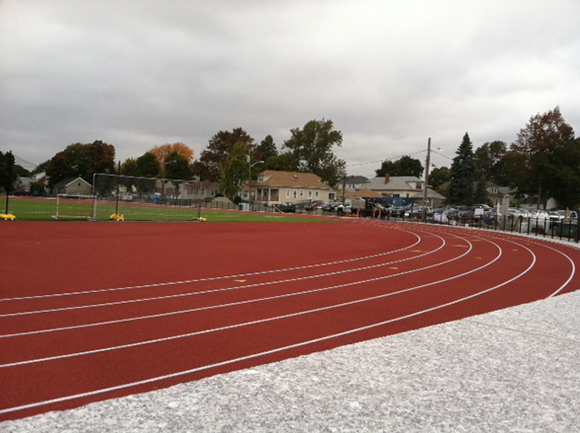 ---
8/21/2013 – Turf is in!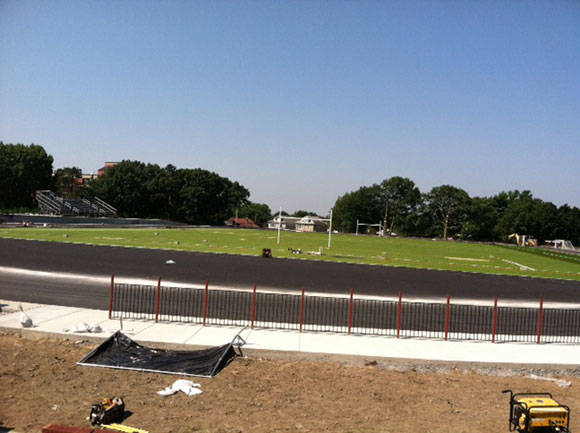 ---
8/5/2013 – bleachers for new track and field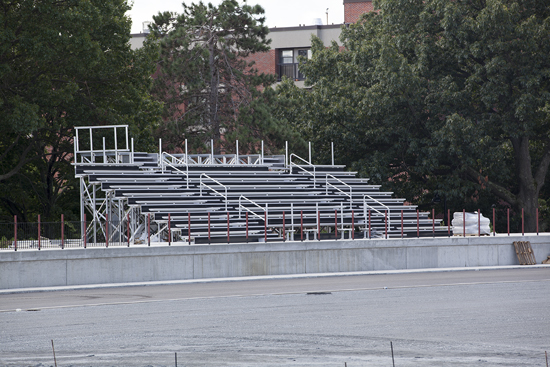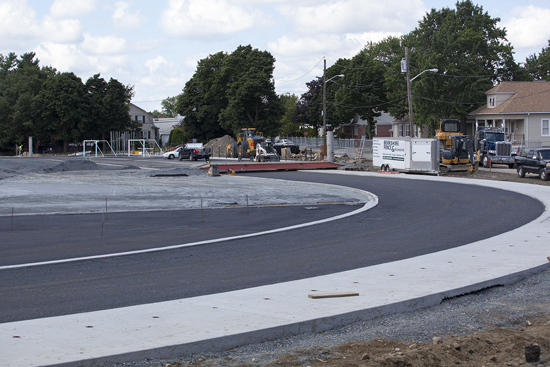 ---
7/31/2013 – New photos of track and field progress:


---
7/1/2013 – Construction on new track and field is moving along nicely.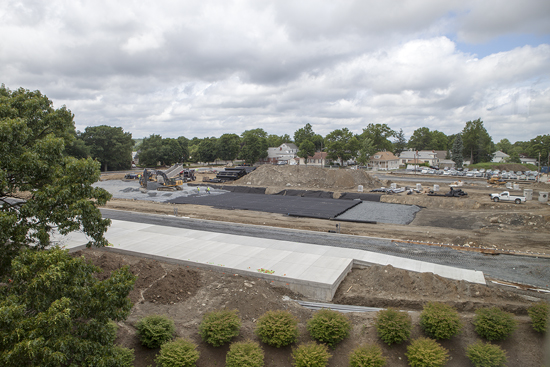 ---
5/17/2013 – Web cam now available.
---
5/17/2013 –  As of Monday May 22, 2013, parking will no longer be available on Hendricken Field due to construction of the new track and field
Please consider the Wardlaw Lot, the front of Alumni Hall, Martin House Lot, or any of the student lots, as alternate locations for parking. The Peterson Garage is also available to faculty and staff. The campus community will be notified when additional parking adjustments must be made to accommodate summer work projects.
---
5/6/2013 – Work has begun clearing the Hendricken Field in preparation for the construction of a new track and field to begin during the summer months
The top layer of soil has been removed, retaining walls are under construction, work is started on the drainage system for the field, and utilities are being moved.