Site Home
>
Schneider Arena Renovations and Addition
Schneider Arena Renovations and Addition
News and Updates:
3/26/2014 – Schneider Arena in use
(Photos by Bruce T. Martin Photography, All Rights Reserved)






---
8/15/2013 – New pictures of the interior of the Schneider Arena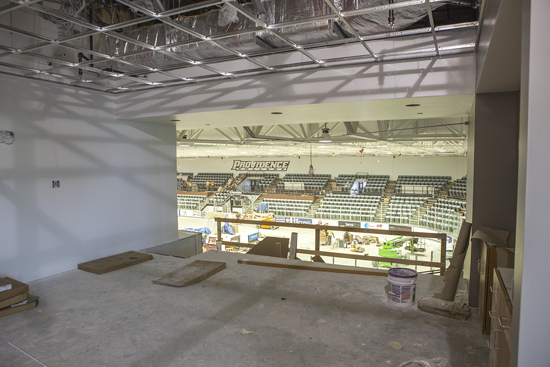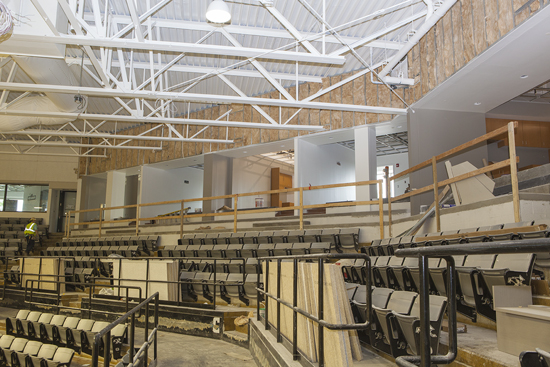 ---
5/31/2013 – Watch a video of Coach Bob Deraney as he walks through the Schneider Arena Renovations with Shawmut Construction
---
4.26.2013 – With the conclusion of the varsity athlete season, demolition of the interior of Schneider has begun in preparation for extensive renovations.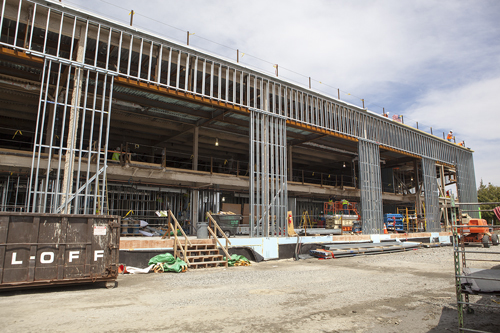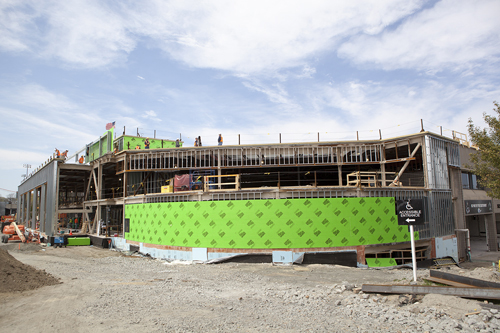 ---
3.13.2013 – The steel for the addition has been completed and the ceremonial topping off ceremony was done on Monday, March 11
Fr. Shanley, along with coaches and athletes signed the final steel beam before it was hoisted into place.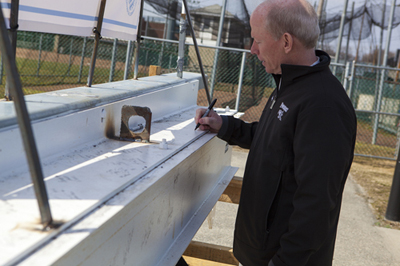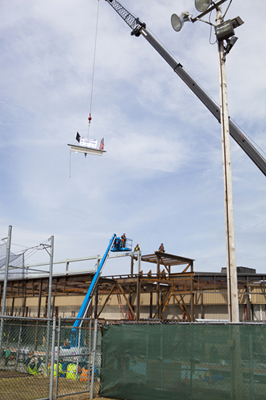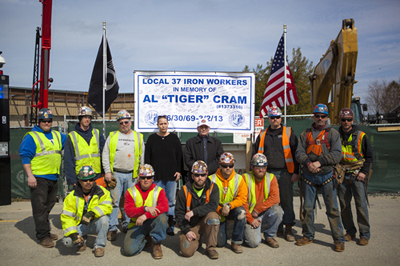 1.22.2013 – The footing and foundation stage of the project is underway
The west and south walls of the addition are being constructed.  This will continue for approximately two more weeks in preparation for the steel delivery.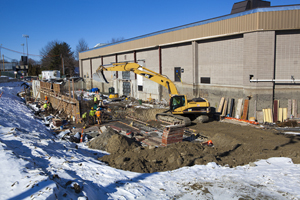 ---
12.21.2012 – Demolition has begun.
---
11.28.2012 – Work has started!
Sports offices have been temporarily relocated while construction is underway.